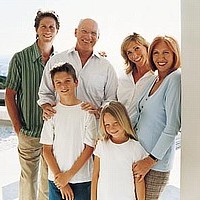 Life Insurance
Life insurance planning is a complex issue regarding some guidance. The first issue is determining how much coverage you should have. If you are replacing a bread-winner's income, a decent rule of thumb is to buy a death benefit equal to 5-10 times your current income. More adequate is for you to do a formal 'needs analysis'. A good non-profit calculator can be found at the webe link below:
http://www.lifehappens.org/insurance-overview/life-insurance/calculate-your-needs/
Preparing quotes
I use a life broker that has some of the top rate life insurance rates. When we talk I'll ask you a series of questions to best determine what rate you may qualify for. There is no one-size-fits-all on this topic.
WHAT ABOUT LIFE INSURANCE WITH A LONG TERM CARE RIDER?
Yes! Now there are whole life and universal life contracts with riders that allow you to use your death benefits to pay for long term care needs should you live, but need care later in life. Monthly rates can be guaranteed for life.